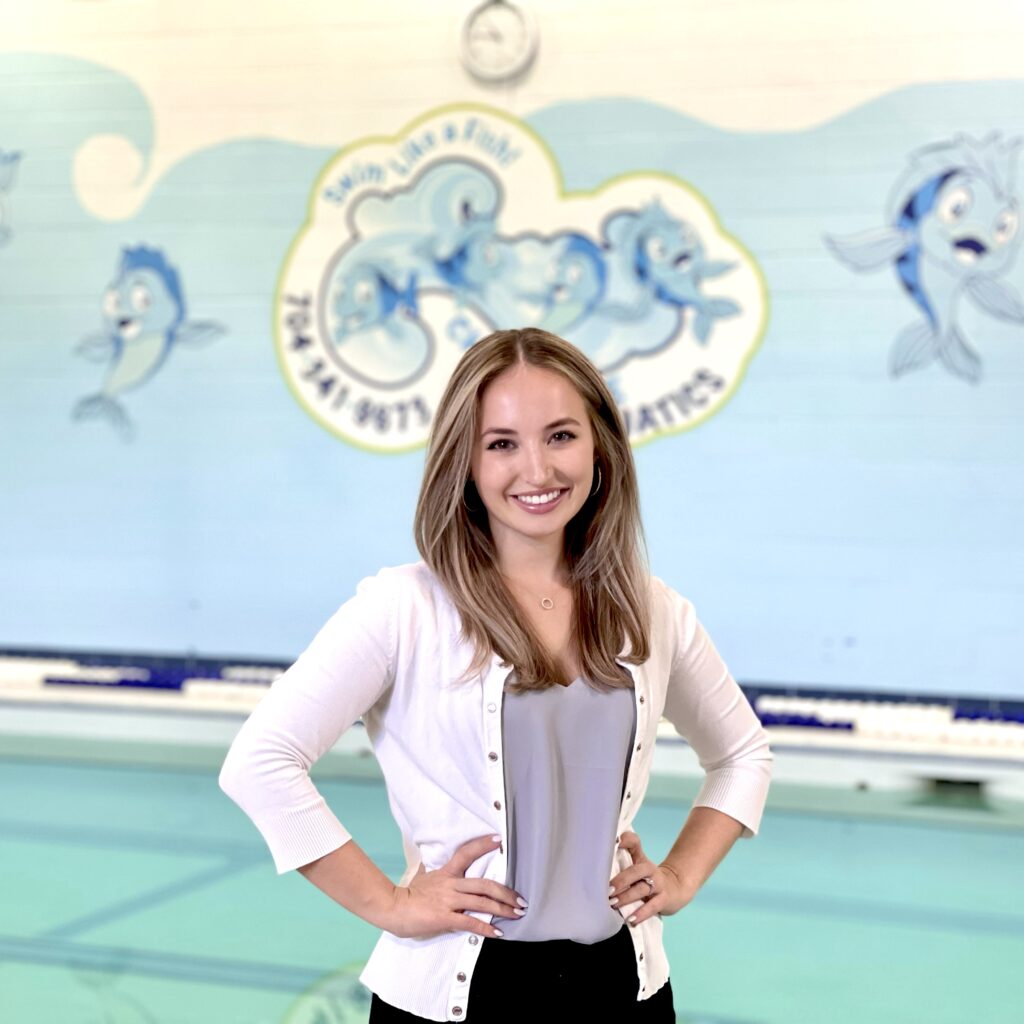 Congratulations to Allie Gaines, owner of Charlotte Aquatics Swim School, for being named as Charlotte's Top 30 Under 30!
We are thrilled to announce that Allie Gaines, owner of Charlotte Aquatics Swim School, has been named one of 2023 "Top 30 Under 30 Future Leaders of Charlotte"! This prestigious award recognizes young professionals under 30 making a difference in the Charlotte community.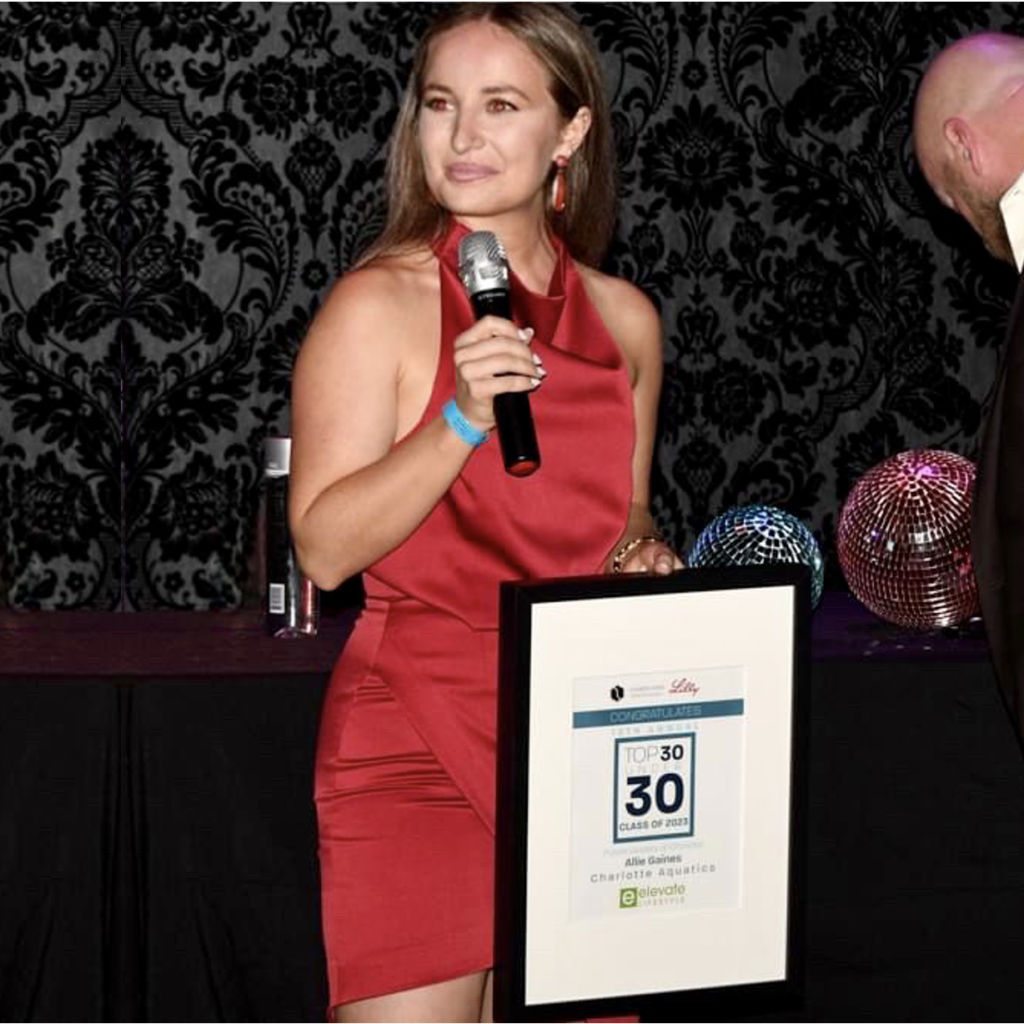 Allie's relationship with Charlotte Aquatics started early. Her mom enrolled her in swim lessons at age 2 after a close call in the water. She worked her way up from deckhand to teaching assistant in high school while her mom owned the business. After college, Allie worked as a business consultant at EY before returning home to lead Charlotte Aquatics when her mom retired in 2022.
Under Allie's leadership, the swim school is working to expand its impact. With a mission to teach water safety and make swimming accessible, Allie has grown the team to 46 employees serving over 1,300 students weekly. She aims to open a second location within 3 years to further reduce drowning rates among children.
Allie also strives to create a nurturing environment focused on passion, positivity and investment in students and staff alike. She sees it as her responsibility to be a mentor and role model as a young business owner. In high school, Allie founded the nonprofit TanzaCare, which helps provide rural schools in Tanzania attain the essentials for quality education. She then attended college at UNC Chapel Hill to further hone her business skills.
When she's not working, you can find this Charlotte native planning her upcoming wedding or taking her dog to the greenway. We are so proud of Allie for receiving this honor. She exemplifies the spirit of Charlotte's future leaders, and we can't wait to see the waves she continues to make!
Join us in congratulating Allie on her well-deserved 30 Under 30 recognition!