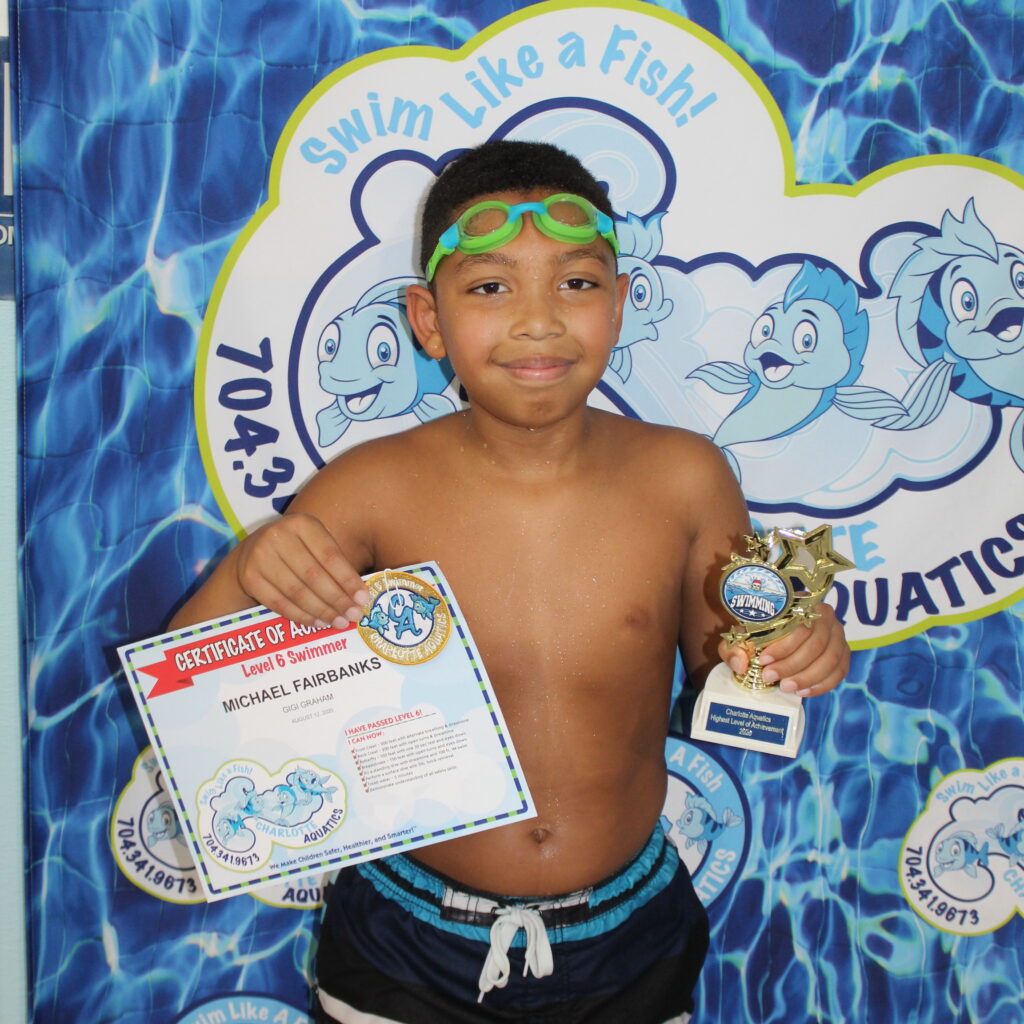 My name is Michael and I am 9-year-old, rising 4th grader. I began at Charlotte Aquatics about 4 years ago when my loving Aunts enrolled me at C.A. and have alternated taking me through the years. When I'm not in swim class, I'm usually playing video games with my brother or friends, swimming at my Aunt's pool, or practicing playing the piano or TKD. My best swimming memory is being able to swim further out in the ocean and to the deep end of the pool. My favorite swim stroke is the front crawl. What I like most about Charlotte Aquatics are the wonderful instructors, especially Ms. Olivia, who pushed me and would not let me give up. Thank you, Charlotte Aquatics, for teaching me how to swim!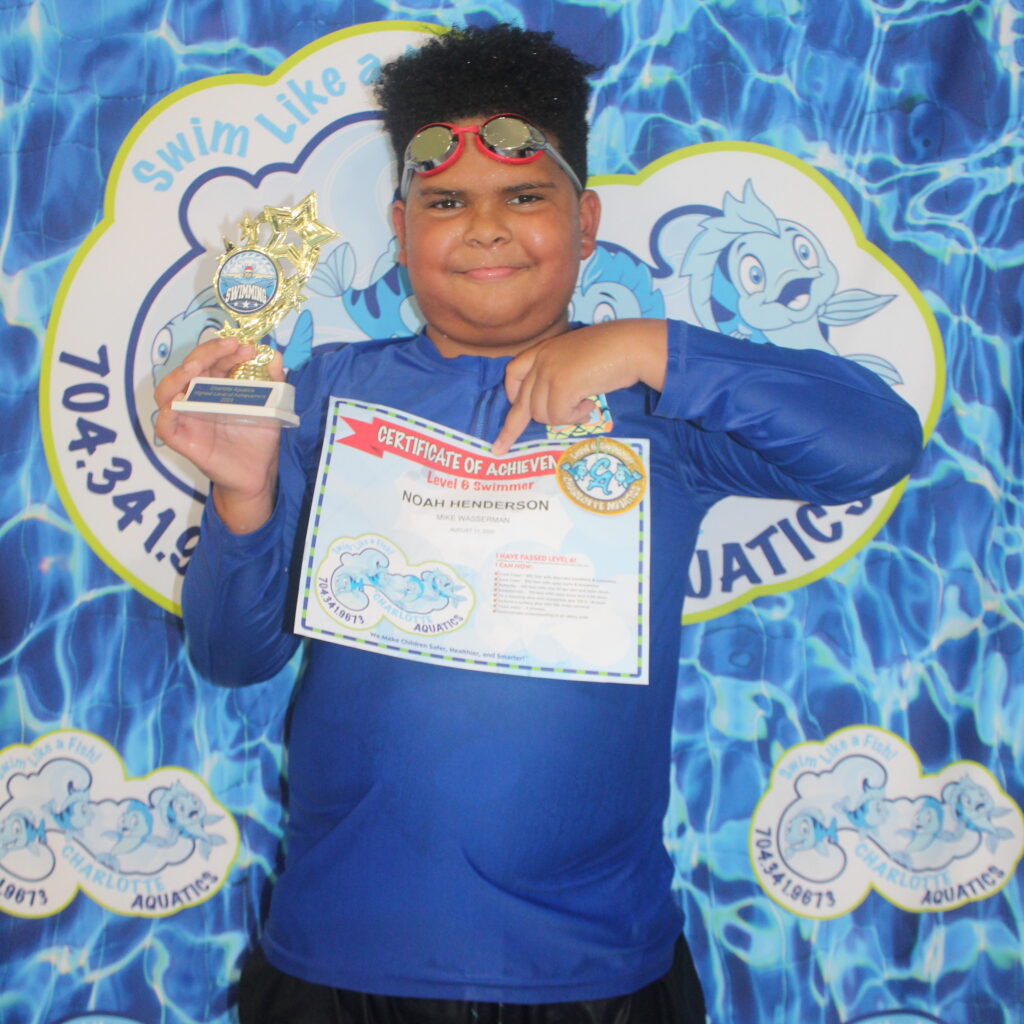 My name is Noah. I am 11 years old and will be a 6th grader. When I am not swimming you can find me recording gaming videos for my YouTube channel, playing my Oculus Quest VR set, or researching science and weather on my iPad. 
My best swimming memory is the first time I was able to swim without arm floaties. My mom keeps all of my swimming patches in a scrapbook. My two favorites strokes are freestyle and butterfly. Swimming has changed my life because I am more confident in the water which is a lot more fun! I can go tubing, swimming, and kayaking without being scared of falling in the water. The thing I like most about Charlotte Aquatics is that it's fun and the coaches are nice. My favorite memory of Charlotte Aquatics is becoming a Level 6 Champion!!
Olivia
Bridget