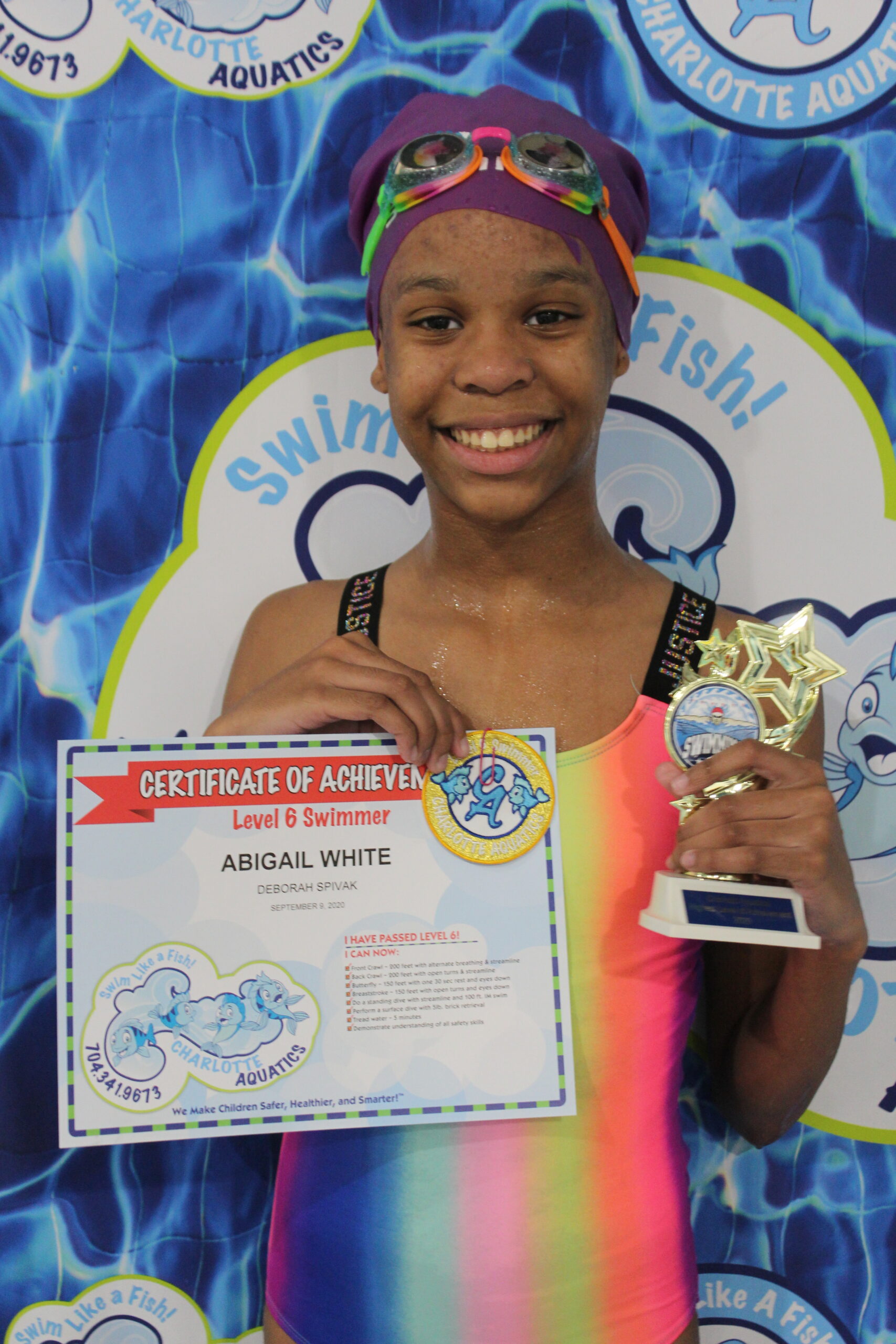 Hi! I'm Abigail and I am 11 years old. When I am not swimming, I Read Babysitter's Club books and dance! My best swimming memory is Safety Week and jumping into the pool with all of my clothes on! My favorite memory of Charlotte Aquatics is receiving all of my swim certificates. I keep them and all of my patches in my memory box. What I like most about Charlotte Aquatics is that I've always gotten all of the help I've needed in order to move to the next level.
Parent Note: Abigail has learned so much during her time at Charlotte Aquatics. Watching not only her water techniques grow but her confidence grow as well, has been remarkable! Each and every instructor she has had, has been patient and encouraging, which has helped her thrive! The staff here at Charlotte Aquatics is nothing short of AMAZING, and we have been so happy here! -Amber White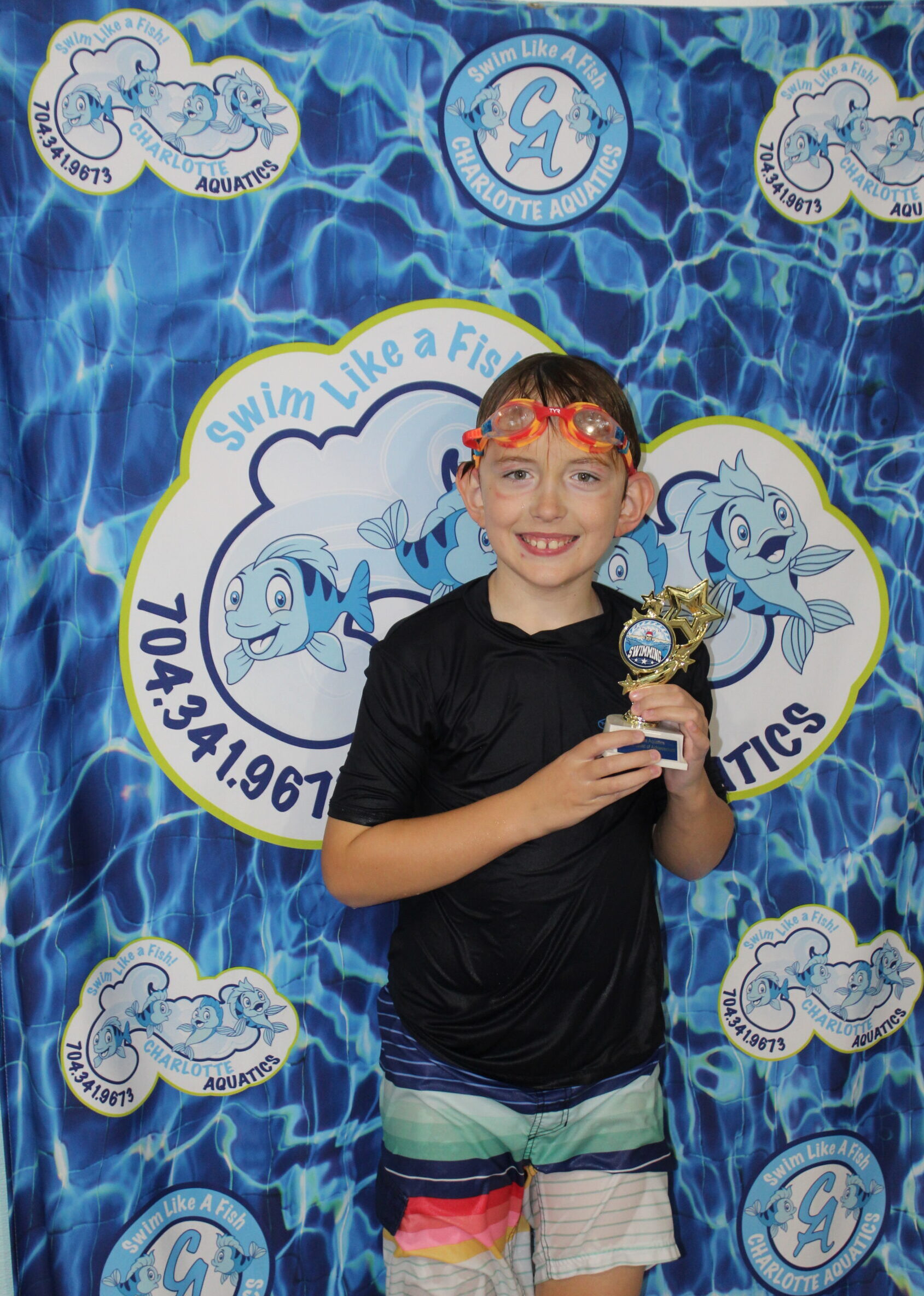 My name is Carter and I am 9 years old. I am in 3rd grade this year. When I am not swimming, I like to play football with my Dad, ride my bike, and build Lego sets. I started swimming at Charlotte Aquatics when I was in kindergarten. My favorite stroke is freestyle. My favorite swimming memory is when I learned how to do a flip turn. Charlotte Aquatics has made me stronger and I really enjoy learning from Ms. Katie. I am really excited to be graduating from Level 6!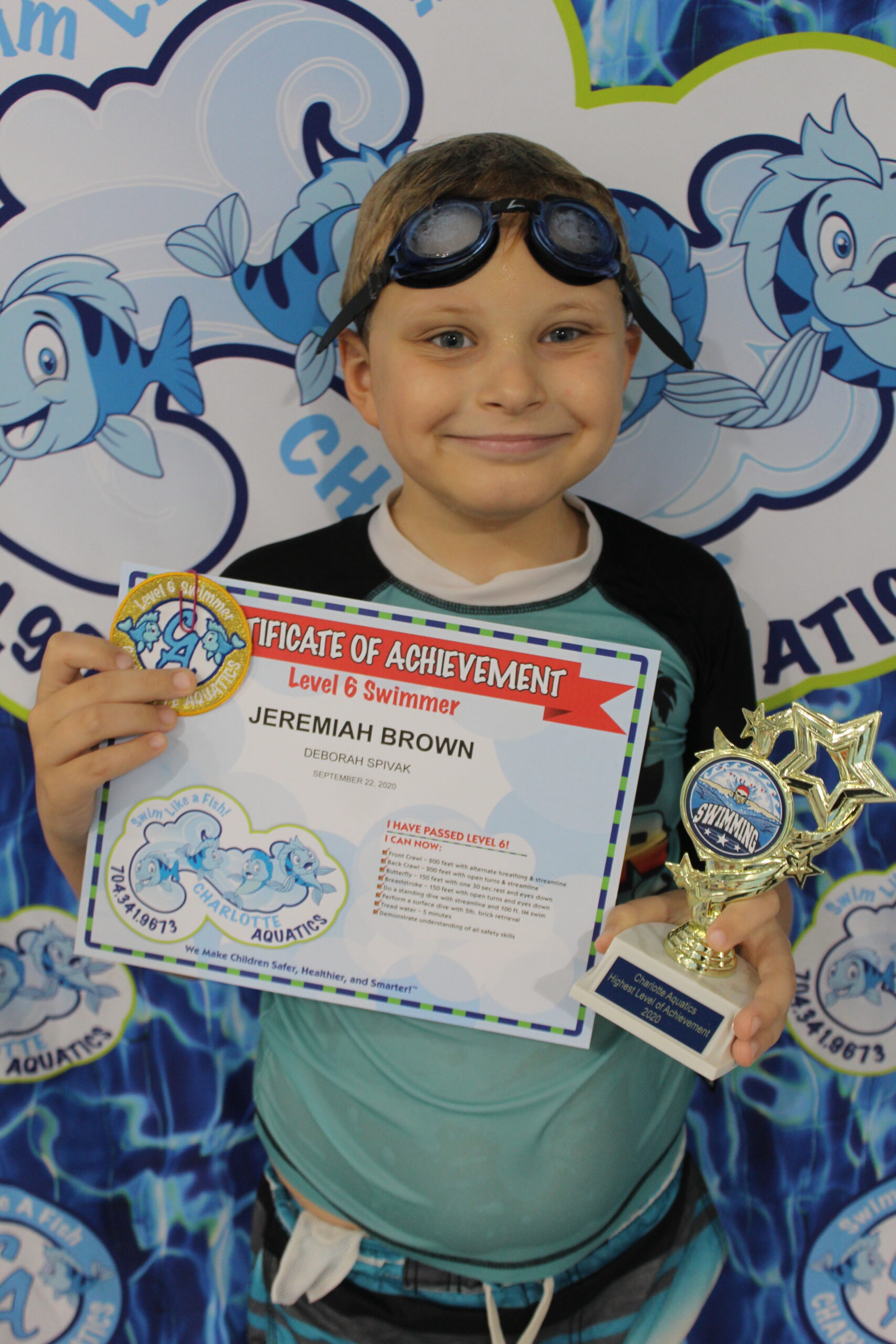 My name is Jeremiah and I am in the third grade. I am eight years old and I love swimming. I love swimming in oceans, lakes, and the Great Wolf Lodge. My parents joke that I am unsinkable. I am thrilled that I am able to swim faster than my little sister – and that she can't catch me when we play tag in the water. When I am not swimming, I love to play Minecraft and to build with Legos. All of my patches and ribbons decorate the door of my bedroom. I am very thankful for the help of Ms. Deborah over the last two years and for her patience and dedication with me.
Adelaide loves the water and has absolutely loved her time at Charlotte Aquatics. When she isn't swimming she reads, reads, reads, does LEGO building, and arts and crafts. Charlotte Aquatics has given her the skills and confidence to move on to begin swimming on the pre-team with ATOM, Charlotte's year-round swim team! He three younger sisters are following her lead and love learning and practicing at Charlotte Aquatics.